RAINBOW COURIERS
Darwin Courier Delivery
by

R

a

i

n

b

o

w

Couriers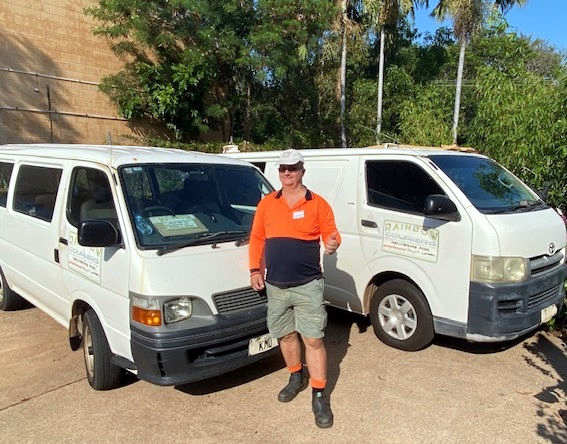 Two Courier Vans and Driver DOOR to DOOR Service
Darwin Courier delivery service Rainbow Couriers have the local knowledge to make sure your parcel deliveries are made on time and to the correct address...
Whether delicate flowers or packets of brochures for a trade show, we will ensure they are on time and in perfect condition.
Call us today for all your deliveries;
Rainbow Couriers:-
Unit 4 / 59 De Latour St Coconut Grove 0810
Postel Address:- P.O. Box 43265 Casuarina N.T. 0811
 John Phone 0418 895 352
Rainbow Couriers have delivered parcels and flowers in the Darwin and Palmerston areas for the past 10 years and can guarantee fast efficient service
Contact Rainbow Couriers for your parcel pick up and delivery in Darwin and Palmeston and rural areas.
The Darwin Courier News will keep you updated on our current and upcoming services!